03.10.2022


Larouche
Larouche kicks off Les As de l'info!
Coops de l'information recently launched Les as de l'info, the first French-language media outlet in the country dedicated entirely to providing daily news to 8- to 12-year-olds free of charge. This new, interactive initiative offers kids a simplified review of current events produced by youth information specialists. Larouche Branding and Communications conceived and implemented a friendly promotional campaign to make the medium resonate across the province and encourage parents, grandparents and teachers to sign up their children.
L'actualité qui fait grandir (News that helps you grow)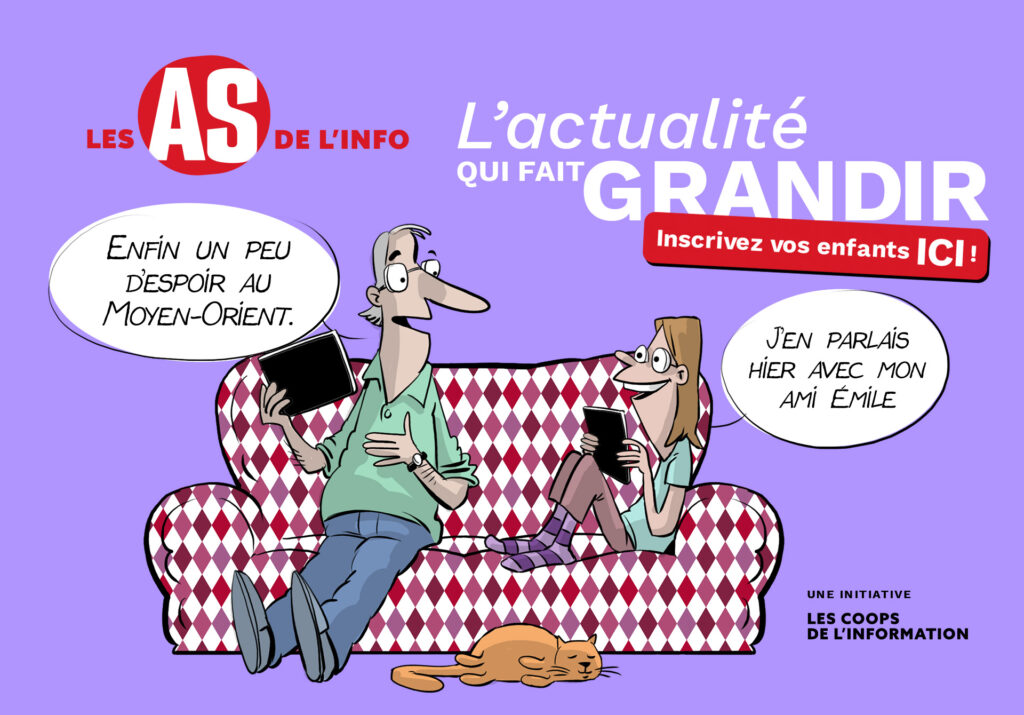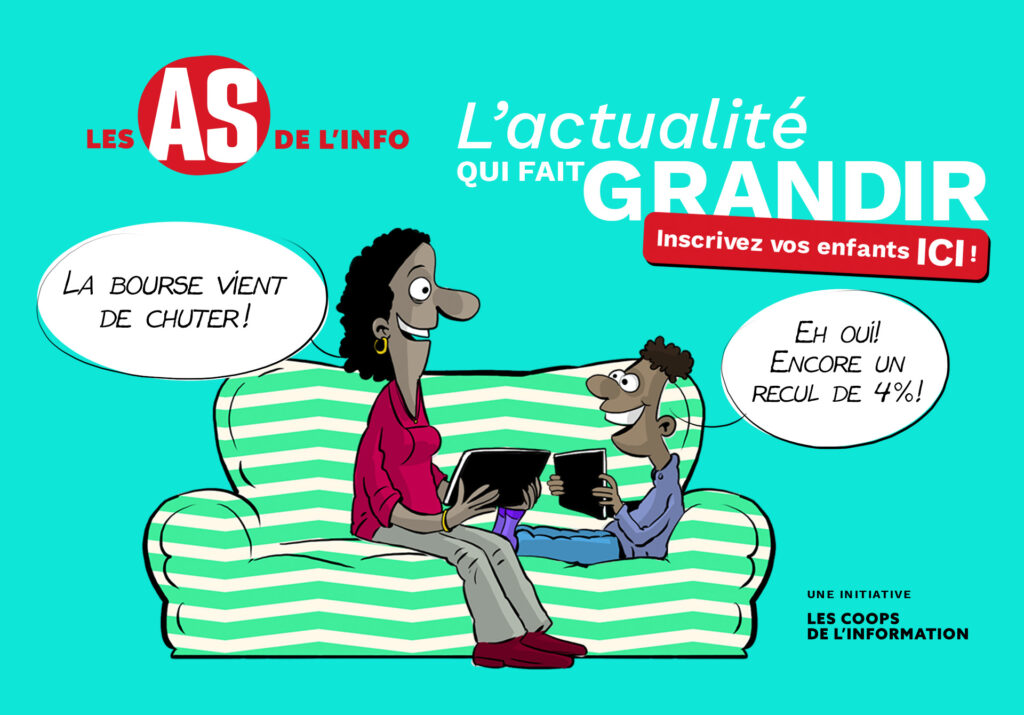 A survey conducted by Les as de l'info and Leger among 500 children on the issues and priorities of 8- to 12-year-olds showed that young people are eager to learn about the world around them. In light of these results, the agency wanted to deconstruct the preconceived idea that parents are more interested in news than their children, by positioning them as equals. The intention was to show that getting news is fun, regardless of age, through a series of scenarios.
To meet the challenge, it seemed natural for the Larouche team to turn to cartoonist André-Philippe Côté, the artist behind the Les as de l'info universe and a well-known mainstay of Coops de l'information. His signature style brought to life four distinct visuals showing informed parents and children discussing a variety of hot topics, including climate change, war, the stock market and elections. To support the visuals and the idea behind the concept, the statement L'actualité qui fait grandir (News that helps you grow) was created to endorse the campaign. To reach its targets, the campaign was rolled out in the six Coops de l'information media as well as on the Les as de l'info Facebook and Instagram pages and will continue throughout the fall.
"We are particularly proud to have had the opportunity to contribute to this venture, which we consider a social project. Being informed is a right that should not be reserved only for adults. After all—and the Leger survey confirms this—children are perceptive, engaged and involved citizens. It was high time to give them the tools they needed to satisfy their appetite for news. With the launch of Les as de l'info, we intend to be actively involved in making the news more accessible to children and building a future of informed citizens. We're confident that the Les as de l'info site will spur many family discussions and will have a special place in schools in Quebec and across Canada," said Jean-François Larouche, president of Larouche Branding and Communications.