10.12.2020


Larouche
Larouche helps media co-ops fast track to digital subscriptions
The six regional media co-ops in Québec and Ontario, Les coops de l'information, recently took a further step in their digital transformation with the launch of digital subscriptions. Larouche Marque et communication carried out joint positioning and promotion initiatives for all of the group's media organizations, including Le Droit (Ottawa/Gatineau), Le Nouvelliste (Mauricie/Centre-du-Québec), Le Quotidien (Saguenay-Lac-Saint-Jean), Le Soleil (Quebec City), La Tribune (Sherbrooke) and La Voix de l'Est (Granby).
In order to highlight their mission of producing and disseminating relevant, accurate and local information, Larouche also developed a new slogan that evokes the distinctive character and the professionalism of the co-ops: Local. De calibre mondial.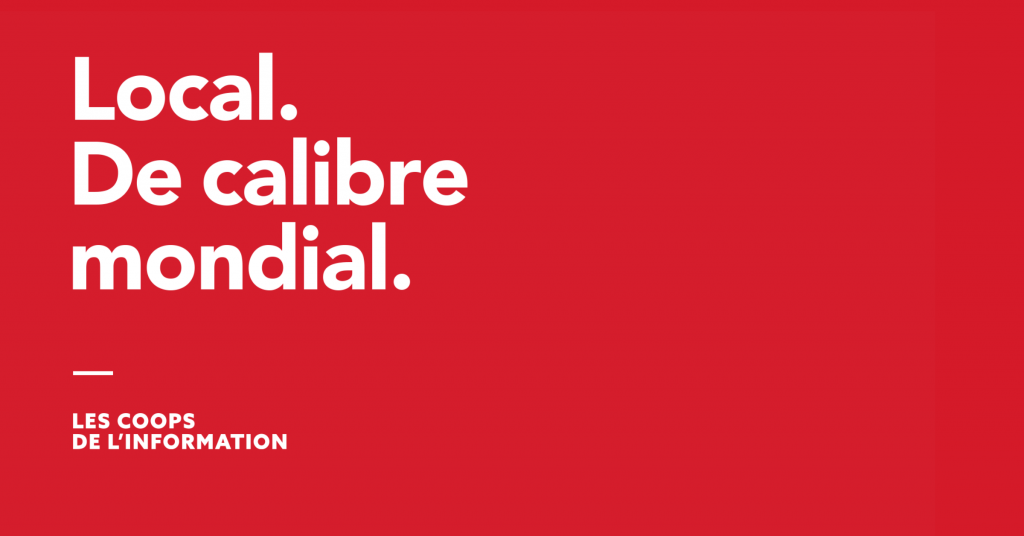 The promotional campaign, which targets digital subscriptions, is supported by a creative platform that represents a major asset for the media co-ops: the participation of caricaturist André-Philippe Côté. The campaign puts the price of some of our lifestyles into perspective compared to the monthly price of rigorous and in-depth local information. Several variations have been created to ensure a certain level of frequency without giving the impression of too much repetition.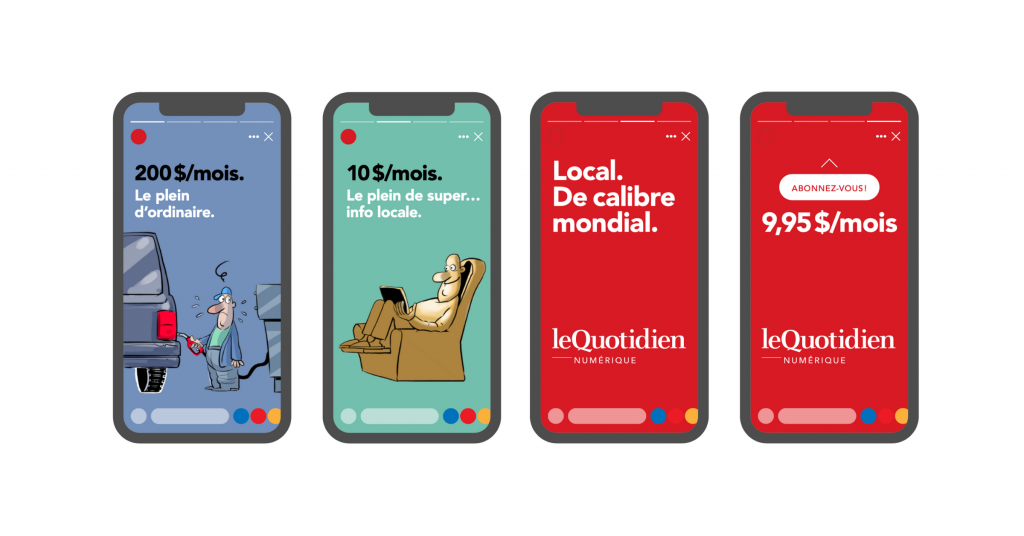 "Creating this campaign was very enjoyable. The teams had a great time working together to finalize the details of this original campaign. We are pleased that the campaign has been a resounding success." said Jean-François Larouche, President of Larouche Marque et communication.
The campaign's deployment, overseen by Larouche, includes various digital and traditional tools as well as several communication tactics designed to attract new subscribers for the digital platform and convert subscribers from print to digital. The campaign also ensures that subscribers to the weekend print edition still have access to free digital content. An internal launch, a digital release, print ads, and a digital campaign to drive target audiences to an advertising landing page have also been developed.
"We have received a very positive response from our readers and the enthusiasm is exceptional. The thousands of people who have already subscribed recognize that local information is invaluable," said Stéphane Lavallée, General Manager of Les coops de l'information.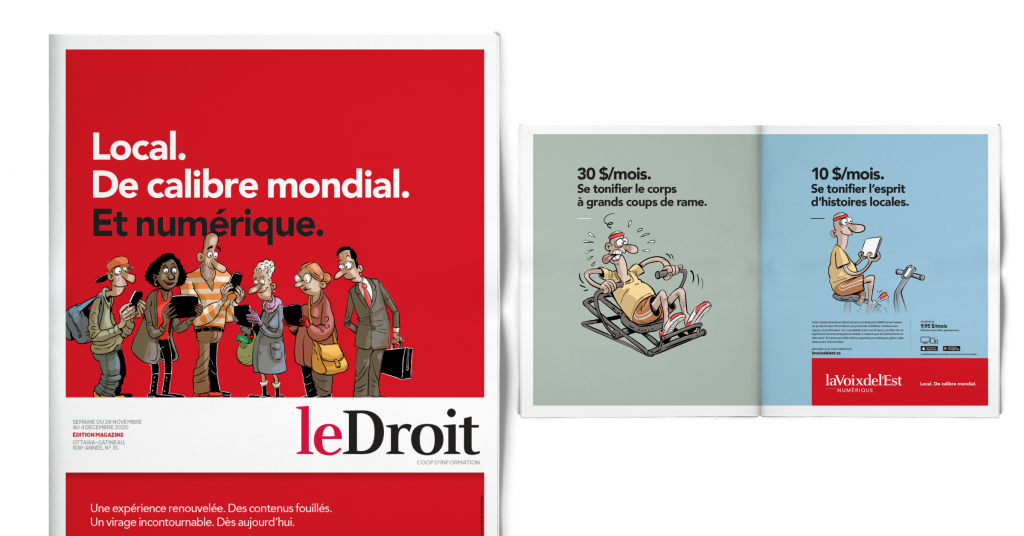 Discover the complete portfolio here.
Subscribe to the six media here.
Credits
Client: Les coops de l'information (Le Soleil, Le Droit, La Tribune, Le Nouvelliste, Le Quotidien-Le Progrès and La Voix de l'Est)
Client Managers: Stéphane Lavallée, Philippe St-Pierre
Agency: Larouche Marque et communication
Account Management: Jean-François Larouche
Strategy and Creation: Claude Desrochers 
Digital Strategy: Alexis Rodrigue
Artistic Direction: Sébastien Bédard
Graphic Design: Raynald Laflamme
Integration: Karianne Jean
Consulting: Véronique Perreault
Coordination: Myriam Larouche