03.09.2020


Larouche
Shine and rise with Ridgetop!
Ridgetop recently launched its brand-new website, which was designed and developed by the Larouche team. The website has become a strategic marketing tool for Ridgetop.
The website's design is perfectly aligned with the company's, messaging and content developed earlier this year. One of the mandate's challenges was to clearly communicate all of Ridgetop's services. The agency also designed the schema of the website's precision agriculture system, which is the perfect blend of esthetics and illustrating its components.
Ridgetop was founded in 2011 by a multidisciplinary team with experience in lighting and agriculture. It specializes in horticultural lighting for a high-tech, connected world. Combining LED lights and an artificial intelligence, Ridgetop offers a wide range of innovative precision agriculture services.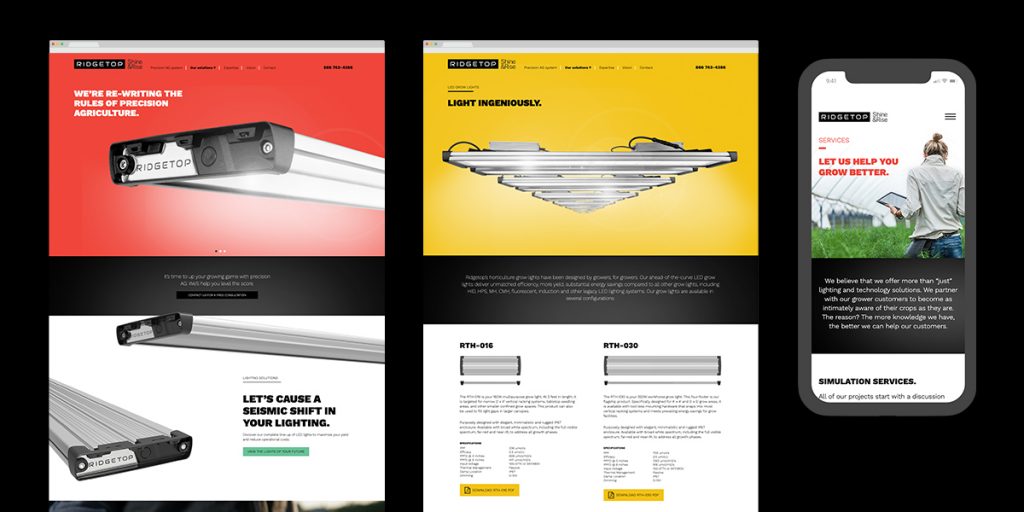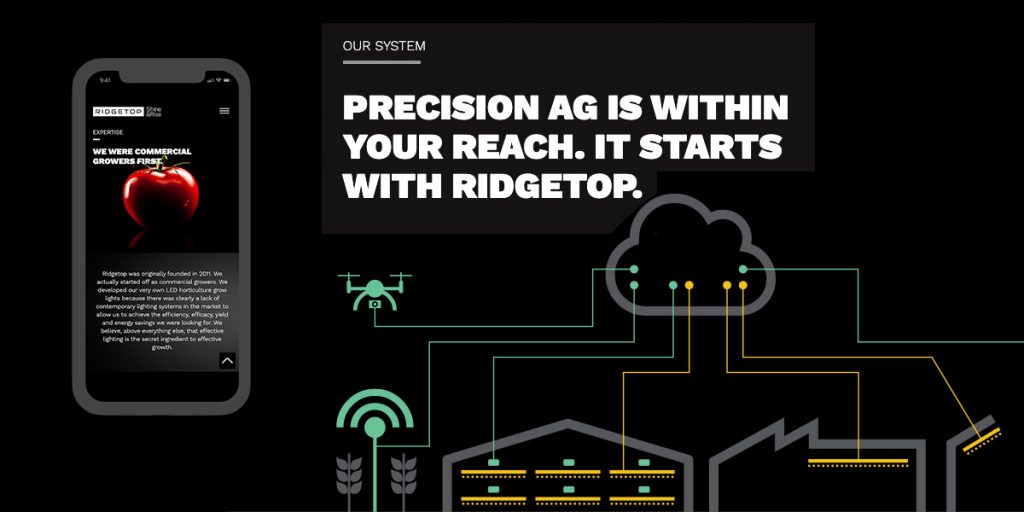 To learn more about Ridgetop, visit ridgetoplighting.com.
Credits
Client: Ridgetop
Agency: Larouche Marque et communication
Strategy: Claude Desrochers
Artistic Director: Sébastien Bédard
Graphic Design: Raynald Laflamme
Programming and Integration: Karianne Jean
Consulting: Pascale Lafrenière
Copywriting: Tracey-Lee Batsford