04.09.2020


Andréa Pelletier
Communication intern
The story of an intern who doesn't want to leave
Only five weeks ago, I began my internship at Larouche. I was extremely fortunate to get the opportunity to do an internship in my field, considering the rather precarious situation in the job market. Being selected for a paid internship in a marketing agency that was in my sights since the beginning of my bachelor's degree was a golden opportunity for me. It has been an incredible experience that has enabled me to better understand an agency's reality and the business culture here at Larouche.
What I learned
When you think of an intern, you often think of the clichéd image of a service clerk, available to everyone, who runs errands, fetches coffees and handles other wacky requests from the more senior office workers. As a communications intern, I didn't necessarily have that apprehension, but I still expected to do a few less exciting tasks like making copies, printing and delivering documents, or doing things that no one wants to do.
Instead, to my surprise, I had the chance to participate in brainstorming sessions for large-scale mandates, to participate in client meetings, to attend training sessions and to be able to give my two cents on several projects that were personally assigned to me.
"Doing an internship at Larouche enabled me to use the skills I acquired during my university education and to apply them to real projects, for real clients."
Business culture
Working at Larouche is the best of both worlds. Here, not only did I have the opportunity to work in an agency that is a real institution in the field of marketing in Quebec but I also had the chance to work in an environment in which everyone knows each other and is on a first-name basis, and in which it is possible to forge real friendships. I was looking for an agency that could offer me that dynamic and I couldn't have made a better choice.
Employee well-being is also at the heart of the corporate culture. This is evident throughout the organization as there are numerous activities for employees, both in and out of the workplace, in order to foster team spirit. On Thursdays, there is a "lunch & learn" session, which I found beneficial to learn more about the field and the company's current projects.
During the summer months, we were able to finish work at noon on Fridays. This schedule allowed us to take advantage of the afternoon to go to a restaurant as a team, go on an outing or simply relax.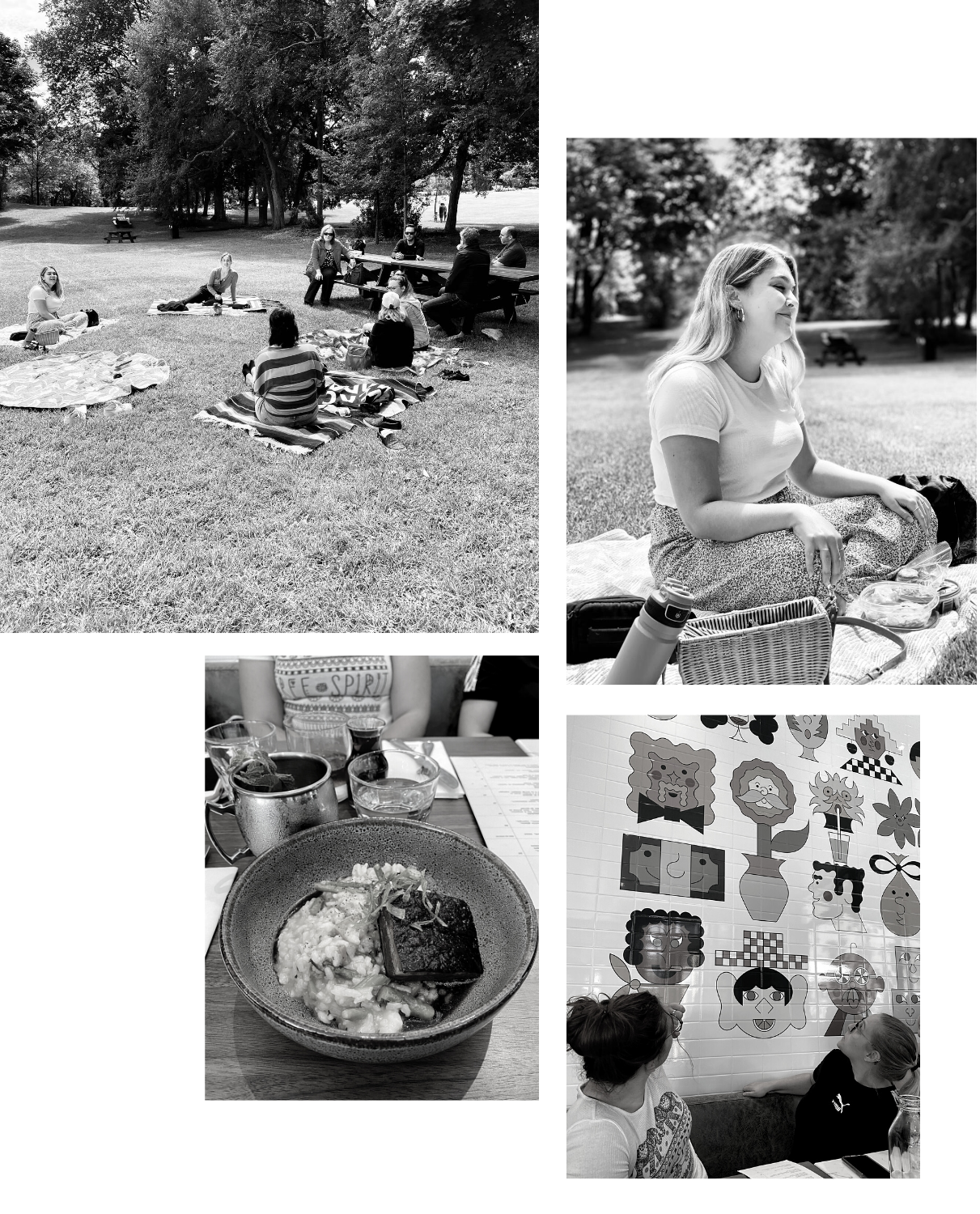 The team
Larouche team members are constantly on the move, but despite their busy schedules, they were always there to take time to explain, to help me and show me how they do things. Every co-worker is approachable and always willing to share their knowledge with the rest of the group.
The team is attentive to its interns, is extremely approachable and full of team spirit, and wants to pass along its knowledge. It is truly a team with a big heart.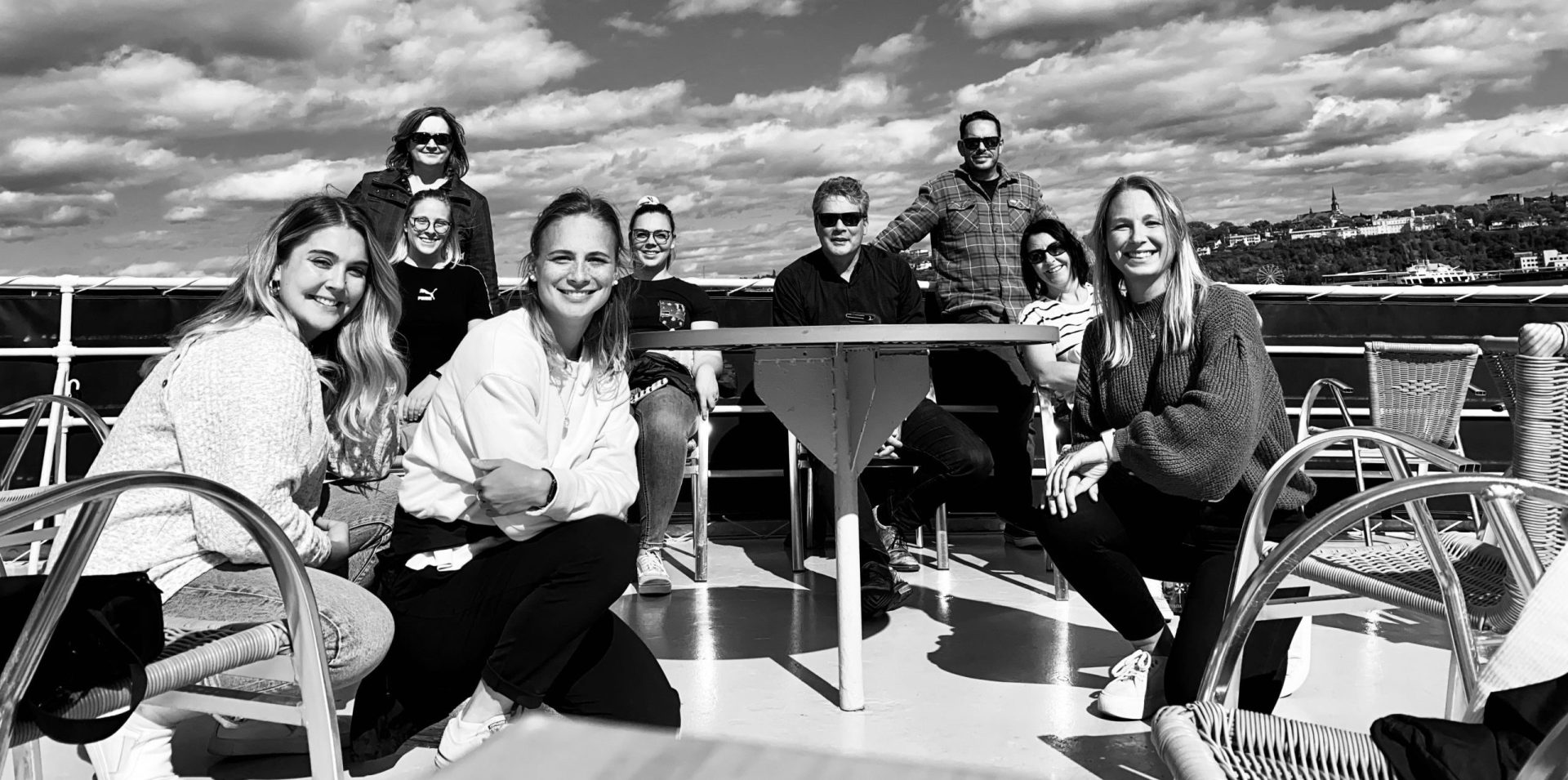 My experience
I think after reading this article, I don't need to tell you how much I really enjoyed my internship. As of this writing, it is drawing to a close and I must admit that I feel a bit nostalgic about having to leave the Larouche team.
Right from the beginning of the internship, I realized that it wouldn't be like the others. Larouche's unique characteristics make it a warm, inviting environment, but I was also entrusted to work on many projects, clearly exceeding my expectations of what my internship would be in the midst of a global pandemic. It turns out that being an intern was probably the best thing that has happened to me after graduating from university.
Thank you to the entire team for welcoming me with open arms and a huge thank you to Jean-François for giving me the chance to do my internship despite the current situation and for trusting me with big mandates.
A very special thank you to the high-octane consulting service team, Véronique, Sophie and Pascale, for sharing your know-how with me and for being there to help me and answer my questions throughout the internship.
Until next time, Larouche!